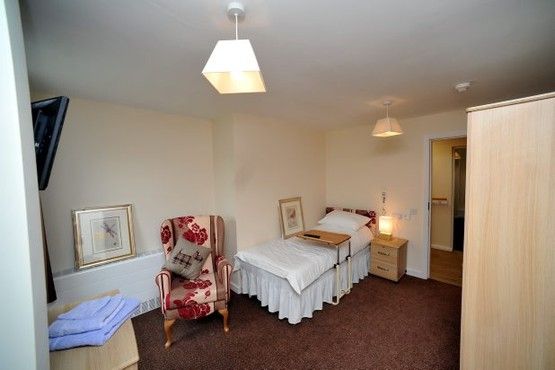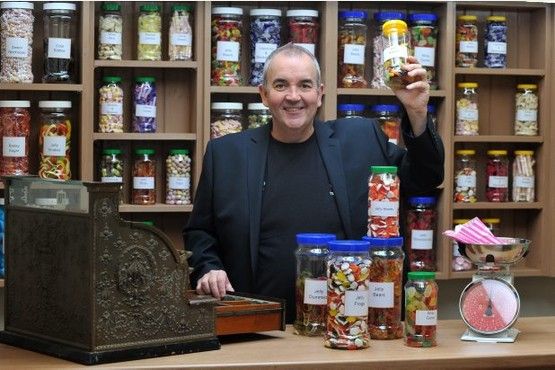 a Private care home in STOKE-ON-Trent, staffordshire - the place up Hanley
What Makes Our Care Home in Stoke on Trent Different?
Our Care Home in Stoke-on-Trent is located in Bucknall, and has 47 luxury bedrooms with TV/DVDs in each room, making this one of the finest care homes in stoke on trent. The Place up Hanley residential care home for the elderly can offer long term residential care, long term residential dementia care, respite care, and day care also.
We believe that the best way to deliver a great standard of service is by understanding the needs of our residents in detail. We do this through firstly, conducting a FREE HEALTH NEEDS ASSESSMENT before you decide to stay with us.
After this process, we can then create a personal plan that details the requirements of our residents in The Place Up Hanley, allowing your loved one to be comfortable within our care home in Stoke on Trent.
Our Care Facilities & Amenities make this one of the finest care homes in Stoke on Trent
Our residential and dementia care home in Stoke-on-Trent has a range of amenities available, including:
47 modern bedrooms, each fitted with TVs and DVDs

We have our own on-site pub

We have our own on-site Cafe

We have our own corner shop on site

We have our own on-site salon

We have a secure COVID-19 compliant visitor's pod

A secure enclosed garden area

Communal spaces and living room area which have been renovated to a high standard

Nutritious food which can be made to suit our residents' specific health and dietary requirements

Laundry and housekeeping facilities
These facilities are part of what makes The Place up Hanley one of the finest care homes in Stoke on Trent. In April 2022 our living rooms and other communal rooms were fully-refurbished to the highest of standards.
CQC Registered Manager
Our registered Manager is Daniel (Dan) Feneysey
Dan started in care as a care assistant and has worked through various roles and climbed the
ranks to the position of CQC Registered Manager. This has given Dan a first-hand knowledge of all roles so he can understand and empathise with the team and he can navigate through challenges. As part of Dan's experience he has worked as deputy in an outstanding rated service so knows what is needed to drive forward and maintain standards in care. Dan studied graphic design at college which is where his enthusiasm for innovation and problem solving comes from, His qualifications are a Level 2 & 3 in health and Social care and a Level 3 & 5 in leadership and Management
Within Dan's Management experience he has worked with a team to improve standards to a rating of 'Good' in all areas rated by CQC. He has also been the manager to two care homes at the same time one in Birmingham and One in Stoke-on-Trent.
Dan has worked over 5 counties and has built some excellent relationships with commissioners, regulatory body's representatives and built his own reputation when leading homes to maintain excellent ratings. His friendly approachable character, professionalism and passion ensures the rights of people he supports are upheld. Dan believes very much on empowering people who live in the service and ensures services are person centred and adapted as people's needs change.
Dan is a nurturing leader supporting personal development and growth with his team and encouraging of their own achievements and advancing in their careers which is mirrored by the group as a whole. As our Registered Manager, Dan likes to ensure that residents are treated with respect and their wishes and voices heard. He ensures that everyone within the team understands that they work to support people in their home so upholds the dignity and respect for individuals accessing the support.
Qualified Staff In Our Dementia Care Homes
Our care home in Staffordshire specialises in care for dementia patients. Our staff are experts in care, with the relevant qualifications and practical experience required to look after our residents, providing them with the utmost dignity and equality in care.
Stoke-on-Trent
Stoke-on-Trent is located in central England, known for its pottery industry. The friendly neighbourhoods and rural areas of Stoke-on-Trent creates an easy atmosphere for its residents.
Based on the location of the Place Up Hanley, residents are set within a safe and secure county, and with a variety of rural countryside sceneries for The Place Up Hanley to organise and tour residents, their mental and physical well-being will be taken care of consistently.
Ready to Arrange Care in Stoke-on-Trent?
For a residential and dementia care home in Staffordshire that strives to deliver an outstanding standard of service, look no further than The Place on Hanley.
Contact our friendly care home team in Stoke-on-Trent today on 01782 219 888 or by clicking info@theplaceuphanley.co.uk
For more information about The Place Up Hanley - please click here to contact us.
To see what's going on in this care home visit The Place Up Hanley's Facebook Page.
To see all Safe Harbor events and activities visit the Safe Harbor Facebook Page.