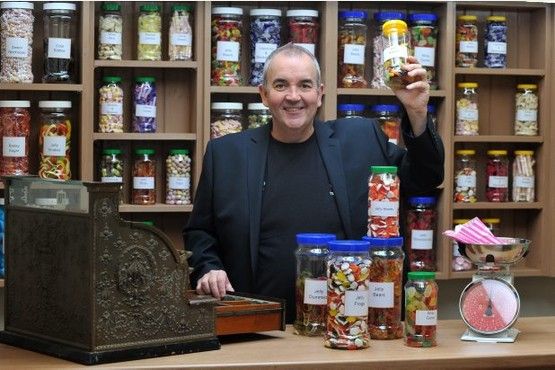 a Private care home in STOKE-ON-Trent, staffordshire - the place up Hanley
Welcome to our beautiful care home in Bucknall
At The Place Up Hanley we aim to create a really friendly, welcoming and homely feel in our beautifully refurbished care home.
We've created an environment where new friendships flourish, lives are lived to the full and every resident receives high quality care tailored to their specific needs.
You can download our full brochure here
Our Facilities
At The Place Up Hanley we hope to provide everything you could need to live a full, sociable and enjoyable life, which is why we have a variety of socialising areas and some wonderful facilities.
Our facilities include:
47 luxury bedrooms, each with TV/DVD players
Our own on-site pub, where our residents meet for social gatherings and pub-lunches
An on-site Café, for coffee mornings and social occasions
A corner shop on site, which stocks treats and snacks as well as toiletries and daily essentials
A secure enclosed garden, for sitting outside, chatting with friends and gardening
Beautifully designed, light, bright communal spaces, with smaller seating areas as well as seating areas for larger group activities.
We are equipped and our staff are fully trained to be to provide respite care [link], as well as long-term residential care and dementia care.
Home Life & Activities
Activities are a key part of our Home life, and we have a monthly calendar of activities this needs to be updated with a more recent schedule, ideally fully designed. Please supply and I will create one] to keep our residents entertained, engaged and socialising together.
Some of our recent care home activities and events have included: arts and crafts days, animal handling visits, singalongs and visiting performers, Jubilee and Coronation celebrations, bowling, theme days, gardening, board games, pamper sessions and national events and celebrations. You can see all our latest activities and events by visiting our Facebook page.
As well as activities within our Home, we organise regular days out where our residents are supported by our care staff and volunteers to go on trips to local attractions such as Gladstone Pottery, Brampton Museum, Hanley Museums, Stafford Arboretum and Trentham Gardens.
We also offer care home transport services which allow relatives to take their loved ones on day trips as well as providing transport to The Place Up Hanley when our residents join us for respite care or residential care in stoke-on-trent.
Mealtimes
Meal times are at the heart of our life at The Place Up Hanley. As well as food being part of our social life, we also understand how important good food and nutrition are to the overall wellbeing of our residents.
Every resident is offered a hearty breakfast, mid-morning snack, lunch, afternoon tea and an evening meal. We use fresh produce rather than frozen (where possible) and our menus are varied and change regularly.
Along with all our healthy meals we also have fun with themed suppers, such as Pie and Pint Night, Fish Supper Evening and Olde World Foods.
Caring Staff at The Place Up Hanley
Our care home in Bradeley specialises in care for dementia patients. Our staff are experts in care, with the relevant qualifications and practical experience required to look after our residents. As well as being highly trained, our staff are extremely dedicated, going above and beyond every single day to create a supportive environment with a high standard of care and a lively and sociable atmosphere.
Visit us at our beautiful care home in Bucknall
If you would like to talk to us about your care, or the care needs of your loved one, or would like to come and visit us and see home-life for yourself at The Place Up Hanley, just contact us anytime.
You can call us on 01782 219888 or email us at info@theplaceuphanley.co.uk.
For more information about The Place Up Hanley - please click here to contact us.
To see what's going on in this care home visit The Place Up Hanley's Facebook Page.
To see all Safe Harbor events and activities visit the Safe Harbor Facebook Page.