AGNES & ARTHUR - a passion for putting people first
Agnes and Arthur Residential and Dementia Care Home is located in Bradeley, near Smallthorne and Chell in Stoke-on-Trent, Staffordshire.
The home has 44 recently renovated bedrooms with TV/DVDs in each room.
Communal areas are available with regular leisure and recreational activities, and regular outings to local amenities and events.
Agnes and Arthur care home's relatively small size and highly trained staff helps to create a friendly little community.
Each resident is given a tailor made Personal Care Plan which maximises comfort and well-being within our care home, and allows new residents to settle in at their own pace.
Agnes and Arthur residents have their own personal salon within the building, with expertly trained hairdressers on site weekly.
We have a beautiful secure garden area which residents have access to for peace and quiet, recreation and events.
The kitchen is also expertly staffed and overseen by our catering manager, with dishes specially selected and prepared for the home.
For more information about Agnes and Arthur - please click here to contact us.
To see what's going on in this care home visit Agnes and Arthur's Facebook page.
To see all Safe Harbor events and activities visit the Safe Harbor Facebook page.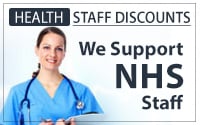 Click here for directions to Agnes and Arthur
Moorland View
Bradeley
Stoke on Trent
ST6 7NG
Our homes