AGNES AND ARTHUR DEMENTIA CARE HOME IN STOKE-ON-TRENt: PROVIDING SPECIALIST AND HIGH QUALITY CARE IN STAFFORDSHIRE
Agnes and Arthur, which is our care home in Stoke-on-Trent provides specialist care to those with dementia. We follow a person-centred approach to care-giving, which means that our residents are looked after in a welcoming environment to suit their individual needs. If you are looking for dementia care in Stoke-on-Trent and the wider Staffordshire area, let Safe Harbor care homes look after you or your loved ones.
Features of Our Care Home
You will be pleased to find that Agnes and Arthur dementia care home in Stoke-on-Trent is a spacious and modern space equipped with a range of amenities, including:
44 recently renovated bedrooms with TV/DVDs in each room.

Communal and leisure areas - our dementia care home in Stoke-on-Trent encourages residents to continue living their life and having normal social interactions. We have the space and facilities to make this possible in a safe and Covid-secure way.

Regular leisure activities in and around the Staffordshire area

Secure garden area so residents can take in the views, get some exercise and some fresh air at their leisure

Nutritious and delicious meals - we are able to cater to special dietary requirements for our residents, too
What Makes our Residential & Dementia Care Home in Stoke-on-Trent Different?
We believe that a person-centred approach to care starts off with a tailor-made Personal Care Plan, which maximises comfort and well-being within our care home in Stoke-on-Trent, and allows new residents to settle in at their own pace.
We also believe that residents should be able to continue with their normal lives in line with their personal health, which is why we encourage and facilitate regular activities at our dementia care home in Stoke-on-Trent. Whether it's days out, going for walks or even getting a haircut, staying at Agnes and Arthur care home in Stoke-on-Trent will ensure you or your loved ones are not only looked after, but have a great time during their stay, too.
Expert Staff & Excellent Service
You can expect a high quality experience at Agnes and Arthur. As a specialist dementia care home in Stoke-on-Trent, we are capable of providing exceptional standards of care through the expertise of our staff, who have both the qualifications and experience to achieve this. Our care homes in the Midlands are staffed 24 hours a day for maximum security and for your peace of mind.
Ready to Arrange Care in Stoke-on-Trent?
Whether it is a short or long term stay, get in touch with our Stoke-on-Trent care home and let our qualified staff arrange a free healthcare needs assessment for you, or your loved one today. Contact us now on 01782 811 777.
For more information about Agnes and Arthur - please click here to contact us.
To see what's going on in this care home visit Agnes and Arthur's Facebook page.
To see all Safe Harbor events and activities visit the Safe Harbor Facebook page.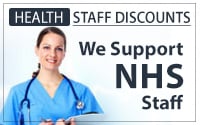 Click here for directions to Dementia Care Home Stoke-on-Trent - Agnes & Arthur
Moorland View
Bradeley
Stoke on Trent
ST6 7NG
Our homes