haversham house - LUXURY COMPASSIONATE CARE
Haversham House Care Home in Trentham, Stoke-on-Trent, strives to provide the best care for all individuals through person-centred care.
The home has 55 bedrooms and specialises in Residential Dementia Care. Haversham House offers short stay (respite) as well as long-term stays, providing compassionate care through a holistic, personalised care package.
Haversham House Residential Care Home in Staffordshire features a secure landscaped garden and patio, which includes a sweet shop and summer house.
Indoors, the home has the welcoming Haversham Inn reminiscence pub, which is a found favourite for our residents. Also, a professional hairdresser and barber regularly visit the salon.
Many different daily activities are available for residents, including musical events, games and arts and crafts. We have regular outings to various destinations of the residents choice.
For more information about Haversham House - please click here to contact us.
To see what's going on in this care home visit Haversham House's Facebook Page.
To see all Safe Harbor events and activities visit the Safe Harbor Facebook Page.
Watch video!
---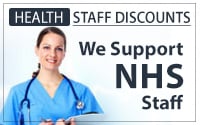 Click here for directions to Haversham House
Longton Road
Trentham
Stoke-on-Trent
ST4 8JD
Our homes