haversham house - HIGH QUALITY & COMPASSIONATE CARE IN STOKE-ON-TRENT
Looking for a quality and welcoming care home in Stoke-on-Trent or within the wider Staffordshire area? Choose Haversham House today. With a number of amenities to enjoy and a staff of expert carers and nurses, make our care home in Stoke-on-Trent your first choice for compassionate and person-centred care.
More Than Just a Care Home
Part of providing excellent levels of care in our Stoke-on-Trent care home is looking after both the physical and mental wellbeing of all of our residents. We encourage our residents to continue with their normal activities and will support them to carry these out in a safe way. Some of the activities we offer include:
Live music entertainment, quizzes and games

Walks and trips to attractions in and out of Stoke-on-Trent

Armchair exercises to keep our residents fit and mobile

Pamper sessions
Our Facilities & Amenities
Our care home in Stoke-on-Trent also has available a range of amenities including:
Regular visits from barbers and hairdressers

55 modern, spacious and comfortable bedrooms

Landscaped garden and patio to allow our residents to get some fresh air and take part in light exercise

Nutritious food that can be altered to meet our residents' individual dietary requirements
Qualified Staff
Our care home in Stoke-on-Trent specialises in care for dementia patients. We have on-site expert staff who have both the qualifications and relevant experience required to deliver the highest standard of compassionate care to our residents at all times.
Short Stay Care
Need respite or day care? We also offer short stay care which offers the same great standard of service for both carers and residents.
What Makes Our Care Home in Stoke-on-Trent Different?
In order to provide equality and dignity in care to our residents, we ensure that we understand all their requirements and individual needs through a free health needs assessment beforehand. We then work together to provide a tailor-made care package which outlines your health and wellbeing requirements.
We recognise that every resident's needs will be different - from nutritional requirements to hobbies, so we will plan around these considerations to make your stay as comfortable and enjoyable as possible.
Ready to Arrange Care in Stoke-on-Trent?
For a care home in Stoke-on-Trent that delivers an outstanding standard of service, choose Haversham Home today. With over 30 years of experience in providing quality residential and dementia care, let us look after you or a loved one by contacting our team now on 01782 643 676
For more information about Haversham House - please click here to contact us.
To see what's going on in this care home visit Haversham House's Facebook Page.
To see all Safe Harbor events and activities visit the Safe Harbor Facebook Page.
Watch video!
---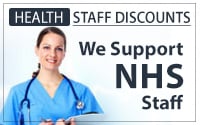 Click here for directions to Haversham House Care Home Stoke-on Trent
Longton Road
Trentham
Stoke-on-Trent
ST4 8JD
Our homes