CLOVERFIELDS CARE - EXPERT NURSING IN BEAUTIFUL SURROUNDINGS
Cloverfields Residential Care Home and Nursing Home in Whitchurch, Shropshire provides 34 registered bedrooms and a welcoming homely and relaxed atmosphere for residents, staff and visitors.
Cloverfields Care offers a safe and security conscious environment for our residents with a nurse call alarm system running throughout the building.
Our Care home has many goals including promoting equality and dignity for all of our residents.
We provide expert nursing care 24 hours a day, 7 days a week, with fully qualified nurses who are always on hand to ensure that residents receive the attention they require.
Cloverfields is one of the finest nursing homes in Shropshire for residents who require care for a life threatening illness - the wellbeing of residents is our upmost concern.
We welcome short stay (respite) as well as long term residents into our home, providing compassionate care through a holistic, personalised care package.
For more information about Cloverfields Care - please click here to contact us.
To see what's going on in this home visit Cloverields Care's Facebook Page.
To see all Safe Harbor events and activities visit the Safe Harbor Facebook Page.
---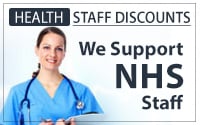 Click here for directions to Cloverfields Care
Chester Road
Whitchurch
Shropshire
SY13 4QG
Our homes